DATE WISE SCHEDULE OF PRIME MINISTER FREE LAPTOP DISTRIBUTION SCHEME 2017
Date wise schedule of Prime Minister's laptops scheme 2017-18 is available on this page for the universities and degree awarding institutes of Punjab and Sindh. It has officially announced that free laptop distribution for the year of 2017-18 will be started in June 2017 and within the 2 months free laptops will be distributed among students. Its a nationwide scheme and free laptops will be distributed in all public sector universities across the country purely on merit base.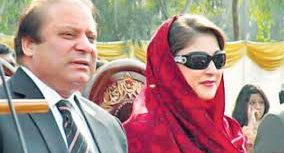 DATE WISE SCHEDULE OF PM FREE LAPTOP DISTRIBUTION SCHEME 2017-18
The approximate price of the laptop will be 40000. Now Hier company of China will start assembling of laptops in Pakistan too. More than 10000 laptops will be manufactured each year. About 100000 students will receive free laptops. Government has allocated the budget of 4 billion rupees for free laptop scheme. HEC and Ministry of Education are monitoring and executing the free laptop scheme. Candidates who are receiving any scholarship from HEC are not eligible for free laptop scheme.
Students who are in in service (public or private) are also not eligible. Foreign students and those who have already received free laptops are also not eligible. Provisional date wise schedule of PM free laptop distribution scheme 2017-18 has been given below. This is not final schedule at all as authorities can change it any time without any prior notice but we shall keep you updated about any change in the schedule. Our source is internet and news reporters, waiting for final confirmation by HEC.
3 Latest Breaking News About PM & CM Free Laptop Distribution Schemes 2017
Earn Money online With Laptops Distributed Under Prime Minister's Free Laptops Scheme
4th June, 2017
PU Lahore
University of Veterinary & Animal Sciences Lahore
NFC Institute of Engineering & Technology Multan
BZU Multan
6  June,  2017
Fatima Jinnah Women University Rawalpindi
Pir Mehr Ali Shah Arid Agriculture University Rawalpindi
10th June, 2017
Institute of Business Administration Karachi
NED University of Engineering & Technology Karachi
Sindh Madressatul Islam University Karachi
13th June, 2017
Government College University Faisalabad
Government College for Women University Faisalabad
University of Agriculture Faisalabad
National Textile University Faisalabad
Islamia University Bahawalpur
UET  Taxila
UOG
16th June, 2017  
National College of Arts Lahore
Pakistan Institute of Fashion & Design Lahore
Government College  Lahore
King Edward Medical College Lahore
Kinnaird College  Lahore
Lahore College for Women University Lahore
University of Education Lahore
UET  Lahore
UHS Lahore
18th June, 2017
DOW University of Health Sciences Karachi
Dawood College of Engineering & Technology Karachi
Benazir Bhutto Shaheed University Lyari, Karachi
Mehran University of Engineering & Technology Jamshoro
19th June, 2017
University of Sindh Jamshoro
Peoples University of Medical & Health Sciences for WomenNawabshah
Quaid-e-Awam University of Engineering, Science & Technology Nawabshah
21st June, 2017
Shah Abdul Latif University Khairpur
23rd June, 2017
Shaheed Mohtarma Benazir Bhutto Medical University Larkana
Sindh Agriculture University Tandojam
27th June, 2017
Liaquat University of Medical & Health Sciences Jamshoro
30th June, 2017
Sukkur Institute of Business Administration Sukkur
8th July, 2017
UOK Karachi
Stay in touch with your own website and its face book page for latest alerts about all government schemes related to students.