Join Pakistan Navy 2018, Online Registration Slip, Roll Number Slip & Result Download
Pak navy is responsible to protect the sea boundries of Pakistan. It is one of the best regional navies which has great past record during peace and war times. It has latest destroyer ships and submarines.
Pakistan Navy has a very fair recruitment policy. Talent is key to success for those who want to join Pak Navy. Pakistan navy also invites applications for recruitment of civilians. You may join this force as civilian and as combatant officers/sailors. Generally following staff is recruited in Pakistan Navy through Recruitment Directorate;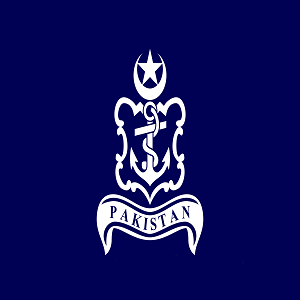 Join Pak Navy 2018, Registration Slip, Roll No Slip & Result Download
Permanent Commission
PN Cadet
Short Service Commission SSC
Supply Branch For Men
Medical Branch
Marine Branch
Education Branch
Operations
Weapon Engineering
Ordnance Branch
Special Branch IT
Direct Entry Sailors
Non Technical Sailors
Mechanical Transport Driver MTD
Non Technical Sailors Musician
Non Technical Sailors Naib Khatib
Tecnical Sailors
Female Medical Technician
Non Technical Sailors Naval Police
Non Technical Sailors Marines
Non Technical Sailors Chef/Steward
Civilian Staff
Read our following posts too for more guidance.
How To Join Pak Navy? Super Tips & Tricks
How To Join Pak Navy as PN Cadet?Step by Step Guide & Tips
Join Pak Navy 2018 Online Registration, Joinpaknavy.gov.pk & Newspaper Ads
How to Join Pak Navy as Civilian in 2018? Procedure, Tips, Eligibility
Naval Recruitment Directorate was established in 1980 for selection of best human resource. It has opened 13 Pakistan navy recruitment and selection centers and one advance recruitment centre in different cities of Pakistan. This Recruitment Directorate is responsible for induction in Pakistan navy. It ensure transparent and merit bases recruitments.
Those who want to join Pak navy have to clear preliminary test and many other recruitment tests. Candidates can download their roll no slip or registration slip from this page. A link has been provided below this page. This link has been given in bold writing, which will take you to the where you will have to enter your CNIC number for getting your online registration slip or roll no slip. On the test date you will have to appear with your original CNIC and registration slip, otherwise you will not be allowed to enter in the test center. Through the link given below you may also download registration form, registration slip and results 2o18.
Click Here To Download Pak Navy Online Registration Slip, Form & Result 2018